Why Choose Turf Medic? We Create Beautiful Lawns!
Turf Medic is a professional lawn care provider, offering a range of services to help keep your lawn looking its best. With our team of experienced technicians and knowledgeable experts, we guarantee to deliver beautiful outdoor areas and lawns that will make you the envy of your neighbors.
Turf Medic offers lawn care services to help keep your yard looking its best. Whether you need a one-time service or an ongoing maintenance plan, Turf Medic has the expertise and equipment for the job. Our lawn care services are designed to help keep your grass looking healthy and green, while helping prevent weeds from taking over.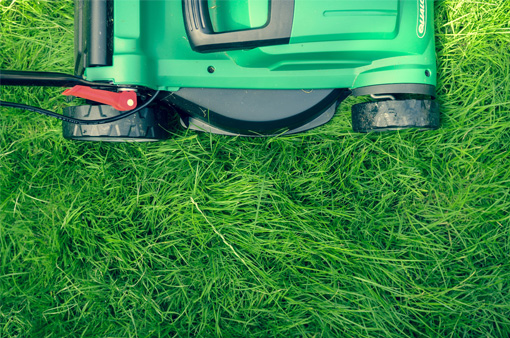 Aera-Vation and Overseeding Services
Aera-Vation is a process which involves using a machine to cut small holes in the soil, helping water, oxygen and nutrients better access the turf roots. The process is an effective way to reduce compaction and improve drainage.
At Turf Medic, we use Aera-Vation as part of our lawn care program. We also offer overseeding, which is the process of planting additional seeds to increase the density of the turf. We use our knowledge and expertise to choose the right seed for your lawn's environment, also taking into consideration any existing weeds or disease problems.
Our aera-vation and overseeding program does not just improve the appearance of your lawn – it also helps to reduce disease, weed infestations and water loss. The combination of the two services can greatly benefit your lawn's health and give it a lush, green appearance.
If you are considering our aera-vation and overseeding services for your property, contact Turf Medic today to discuss our program and how it may help improve the health and look of your lawn.

Bermuda Grass Control
Turf Medic offers a comprehensive program for controlling Bermuda grass turf. Our experts use a combination of pre- and post-emergent herbicides to eliminate the presence of Bermuda grass in your lawn. We also provide fertilization services that promote healthy growth and protect against weeds, insects, and disease.
We understand that Bermuda grass is a common problem in many lawns, and our experienced professionals are specially trained to remove it. Our team focuses on preventing the spread of the weed and eliminating any existing patches. We can also provide advice on watering, mowing, and other cultural practices that help maintain your lawn's health and keep weeds at bay.
We use only quality products that meet the highest standards of safety and efficacy. Our team follows industry-standard protocols for applying herbicides, and we always dispose of any materials in an environmentally responsible manner.
Count on us today for you Bermuda grass control service.

Lawn Care And Maintenance
Be assured to receive the overall care that your lawn requires and provide all the necessary maintenance needed for a healthy lifespan of your lawns. Turf Medic is the leading lawn care services company in the region. We are also proud to offer an environmentally friendly approach to lawn care. With over 20 years of experience and knowledge, our team of experts can provide you with comprehensive lawn care and maintenance services to keep your lawn looking its best all year round. From mowing and edging, to weeding and fertilizing, Turf Medic can take care of all of your lawn care needs.
We also offer a range of lawn treatment services, pest control services, including insect and rodent pest control, as well as weed and disease prevention. Our experienced team is familiar with a wide variety of common lawn pests, so you can trust us to get rid of any unwanted intruders in your yard quickly and safely. We make your soil excellent.

Corrective Lime Application
Corrective lime applications are an important component of lawn care that helps promote healthy turf and soil conditions. Lime is an alkaline material, usually calcium-based, that when applied to the soil raises its pH level. This increases the availability of essential nutrients such as phosphorus, nitrogen and potassium for plants to absorb and use for growth.
At Turf Medic, corrective lime applications are part of our regular lawn care services. We work with you to determine the best timing for application based on your individual soil requirements and turf conditions. We use only the highest-quality limes that have been tested and proven to be effective in increasing pH levels for optimal growth.
Our professionals understand how important it is to get the job done right and ensure that the application is evenly spread across your lawn. We take special care to apply the lime in a way that won't damage any existing vegetation or create an uneven surface. As part of our service, we also provide post-application maintenance guidance and recommendations in order to get the best results from our corrective lime application services.

Tree & Shrub Care
At Turf Medic, we provide comprehensive tree and shrub care services to ensure the health and beauty of your landscape. Our experienced technicians are familiar with a variety of trees and shrubs, and can provide tailored advice for their maintenance. We apply fertilizers during the appropriate season that maximize plant growth while minimizing runoff pollution from your yard. Additionally, we provide pruning services to ensure your trees and shrubs remain healthy and beautiful. Our pruning services also help maintain the shape of the trees & shrubs, which is important for aesthetic purposes and reducing potential damage from natural elements.

Termite Bait System
Turf Medic is proud to offer a termite bait system as part of its lawn care services. This system is designed to help protect your home from the destructive activity of subterranean termites. The bait system works by placing small pieces of wood, cardboard or other cellulose material around the perimeter and foundation of your home. These baits are then monitored routinely by pest and lawn care personnel to detect the presence of termites.The bait system is an effective way to control subterranean termites because it works on a slow acting but highly attractive chemical that termites cannot resist.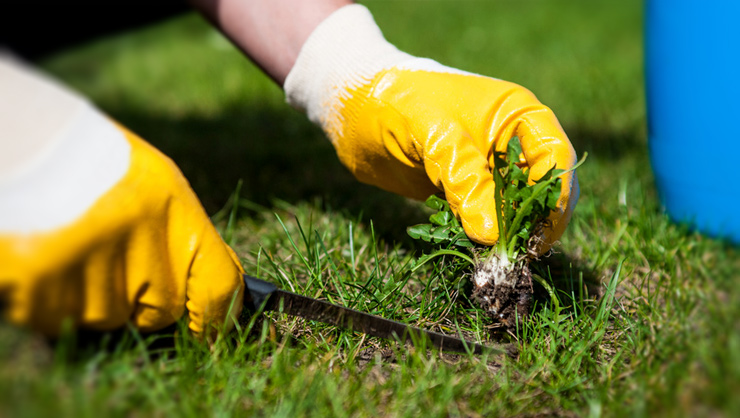 At Turf Medic, we believe a healthy lawn should be accessible to everyone that is why our lawn treatments begin with a thorough assessment of your lawn to determine what type of treatment is required. We then apply the appropriate treatments for best results, taking into account any specific needs or requests you may have. From there, our team will provide regular maintenance and advise on how to keep your lawn looking its best.
Request Lawn Treatment Service
Grass growth is heavily influenced by the hot and humid climate of the region. During the summer months, grass grows rapidly due to high temperatures and regular rainfall. However, it can suffer from heat stress during this period as well.
To ensure your grass stays healthy throughout the year, it's important to understand its growth cycle. In most cases, grass will go through four stages of development: germination, vegetative growth, maturity and dormancy.
During the germination stage, seeds are planted and sprout into tiny seedlings. These take several weeks to develop before entering the vegetative growth phase. Here, grass blades become visible as they rapidly grow in length and thickness. This stage usually lasts a few weeks before the grass reaches maturity.
Once it has reached this point, the grass begins to flower and produce seeds. This is also when it stops growing in height and width, as its resources are now focused on reproduction rather than growth. At this stage, any fertilizers that have been applied start to take effect.
Finally, the grass enters a period of dormancy during the cooler months. Here, it stops growing and waits for warmer temperatures to resume its vegetative growth cycle. During this time, it's important to keep the grass hydrated and fertilized so that it can remain healthy until spring arrives.
Turf Medic provides a variety of supplemental services to ensure that our customers get the most out of their lawn care experience. Among these are:
Fertilization

Our fertilization treatments can help to improve the quality and longevity of your lawn, allowing you to keep it looking lush and vibrant for longer. 

Weed Control

We use the most advanced weed control techniques to ensure that your lawn is kept clear of weeds and other unwanted plants. 

Moss Removal

Our moss removal services can help to reduce the risk of moss growth on your lawn, as well as reducing its overall health and appearance.

 

Aeration

Our aeration services can help to reduce compaction, allowing water and nutrients to reach the roots of your plants more easily. 

Seeding

Our seeding service can help to restore areas of your lawn that have become damaged or overgrown with weeds.

Top Dressing

Top dressing is a great way to improve the health and longevity of your lawn, as well as helping to reduce the risk of weeds and increase drainage. 

Fungicide Treatments

Our fungicide treatments can help to control fungal diseases, such as red thread and dollar spot, which can have a major impact on the health of your lawn. 

Pest Control

We use the most advanced pest control techniques to ensure that any infestations of pests, such as ants and moles, are kept under control. 

Irrigation

Our irrigation services can help to ensure that your lawn is kept hydrated throughout the year, allowing it to stay green and healthy all year round.
Lawn Care Costs
We have reviewed the various aspects relating to lawn care costs in this exhaustive article. Please click here to read more on how much does lawn care cost.
So if you're looking for a reliable company to take care of your lawn, look no further than Turf Medic
Frequently Asked Questions
What Is Included In Turf Medic's Lawn Care Services?
Our lawn care services include fertilization, weed control, pest and disease management, aeration and topdressing. We also offer various other services such as turf renovation, irrigation installation/maintenance, soil testing, aera-vation and overseeding, Corrective Lime Application, Bermuda Grass Control, Tree & Shrub Care and Termite Bait System.
Can Turf Medic Help Me Create An Irrigation System?
Yes, we can! Our experienced team of professionals are able to design and install a new irrigation system for your lawn. We can also provide ongoing maintenance services to ensure that the system works effectively for years to come.
Does Turf Medic Offer Any Guarantees?
Yes, we stand by all of our work and guarantee 100% customer satisfaction. We are committed to providing high quality services and products that will leave your lawn looking its best. If for any reason you are not satisfied with the results, we will happily offer a full refund. 
How Soon Can Turf Medic Start Servicing My Lawn?
We typically require a minimum of 7 days notice before we can begin servicing your lawn. However, it may take longer depending on the current workload and availability of our technicians. We recommend contacting us directly to discuss your specific requirements and get an accurate timeline for when we can start servicing your lawn.
What is the best lawn treatment?
There are a number of lawn treatments available that can help to keep your lawn looking its best. For warm-season grasses such as St. Augustine, centipede and bermuda grass, fertilization is essential in order for the grass to stay healthy and vibrant throughout the year. Additionally, regular application of pre-emergent herbicides can prevent weeds from taking root, while post-emergent herbicides are also a good option for treating existing weed problems. To ensure that your lawn gets the best care possible, it is important to use treatments that are specifically designed for the climate – such as those that contain high levels of nitrogen and potassium, which help grasses to grow more quickly.
Pest control is also important for lawns, as there are a variety of insects and diseases that can damage the grass and impede its growth. In particular, chinch bugs and mole crickets can wreak havoc on your lawn if left unchecked, while fungus problems such as brown patch or large patch can be prevented through regular applications of fungicides.
When should I fertilize my lawn?
Fertilizing your lawn is an important part of keeping it healthy and lush. The best time to fertilize a lawn is during the summer months, between May and September. This is when grasses are actively growing due to warmer temperatures and rainfall. Applying fertilizer during this period helps promote root growth, which keeps your lawn looking green and healthy.
What temperature is too hot to water grass?
When it comes to watering grass, the temperature plays a major role in how effective the water will be. Generally speaking, temperatures over 86 degrees Fahrenheit (30 degrees Celsius) can be considered too hot to effectively water your lawn. At such high temperatures, the water evaporates before it has a chance to penetrate deeply into the roots of the grass blades and provide any lasting benefit.
What Is Included In Turf Medic's Lawn Care Services?
The cost of Turf Medic services will depend on the size and type of your lawn, as well as the scope of work required. We offer a variety of packages to suit different budgets and needs. For more precise estimates, we recommend contacting us directly for a free quote.
Can I Purchase Supplies From Turf Medic?
Yes. We offer a wide range of supplies such as fertilizers, weed killers, plant growth regulators and insecticides. Our knowledgeable staff are on hand to provide advice on the best products for your lawn's needs.
Does Turf Medic Offer Organic Lawn Care Solutions?
Yes, we do! Our team is experienced in creating customized organic lawn care plans with natural fertilizers, pesticides and weed control methods. We can also provide advice on how to optimize your existing lawn care practices with organic solutions.
Does Turf Medic Provide Ongoing Maintenance Services?
Yes, we do! We offer a range of packages to suit different budgets and needs, and can help you keep your lawn looking great all year round with regular visits from our experienced team.
How much does lawn care cost?
The cost of lawn care will vary depending on the size and complexity of the job. Generally, professional lawn care services can range from a few hundred dollars to several thousand dollars. Factors such as the type of grass, soil type, climate, and existing landscaping features all play important roles in determining the total cost.
What is the cycle for grass growth in the United States?
Grass usually has two growth cycles each year: the warm season and the cool season. During the warm season, which typically runs from April to October, most grass varieties will rapidly start to grow. The cool season is generally November through March and during this time grass growth slows down significantly due to cooler temperatures. Moreso, mowing is an all-year-round activity in many places. In hotter states, the grass consistently grows at a measurable rate due to the relatively higher temperatures compared to the northern states.
How do I make my lawn thicker?
One of the best ways to create a thicker lawn is through overseeding. This involves spreading grass seed on top of your existing lawn, and ensuring that it gets enough sunlight, water and nutrients in order for it to thrive. It is important that you choose the right type of seed for your climate since different types are suited to different regions.
How long does it take for a sprinkler to water 1 inch?
The amount of time it takes for a sprinkler to water one inch depends on three main factors: the size and type of sprinkler, the pressure of the water flow, and the temperature outside. Generally speaking, it will take about an hour for a standard gear drive or rotary sprinkler to water one inch if the water pressure is adequate and the temperature is below 80°F (26.7°C). However, if the temperature is over 80°F it can take up to two hours for a sprinkler to water one inch due to the increased evaporation rate of hot weather.
We serve
the following communities
Serving Washington County, MD, Franklin County, PA, Fulton County, PA, Loundon County, VA, Fairfax County, VA and Prince William County, VA.