Our Team
With Turf Medic you will receive the highest quality lawn care services from our local staff. At Turf Medic we keep a close-knit staff that is dedicated to providing professional and personalized service to each and every one of our clients. When you call Turf Medic you know that you will be speaking to one of our staff members below, never an impersonal call center. Instead, our owner Sheldon Eby will be there to answer you call and to personally answer all of your questions. As a small hometown business that prides itself in helping you achieve your dream lawn, your satisfaction is our top priority!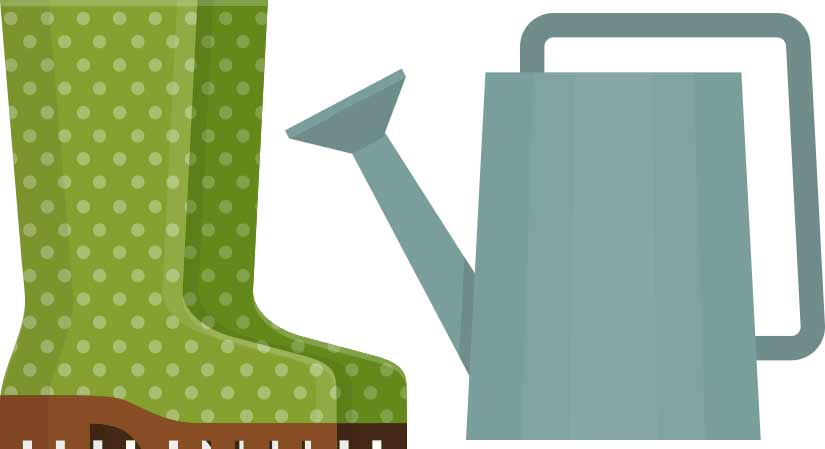 Our Service Guarantee
Don't settle for any less than the best in lawn care professionals. Our lawn technicians are clean-cut, reliable, honest, and professional. When it comes to working with a lawn care provider that you can really count on to get the job done right every time, it's important that you can find someone that's really trustworthy. You can be sure that we do everything in our power to be the perfect contractor for you. We love helping our customers to achieve the exact kind of results that they want with their lawns.
Customer satisfaction is at the center of everything that we do. We know that it takes more than a dedication to quality work and all of the best products to be the right contractor for our clients. That's why we're so committed to delivering the kind of one-stop, hassle-free solutions that make your home more beautiful and your life a little easier. We want you to be totally thrilled with our service…so absolutely delighted you will recommend us to your friends and neighbors. Frankly, we want to care for your lawn forever. You are the judge, if our work is not excellent, we will re-do the treatment in question for free. If you are still not happy, you will not owe us for the last treatment.
Read what people are saying about us:
We have begun using Turf Medic for our second year and all I can say is WOW! We finally have a beautiful, healthy lawn after years of weak grass, bare spots and weeds. I finally have a lawn to be proud of, it makes our entire property look better. Living in a wooded area with many large trees makes growing any kind of grass a challenge, but since we've turned our lawn care over to Sheldon and his team we have been extremely satisfied. I would have never believed they would be able to resurrect the disaster of a yard that we once had in such a short period of time. Thanks, Turf Medic!!
I am beginning my second year of service with Turf Medic. With just one year of service, my lawn is noticeably greener, thicker, and much less weed ridden. My neighbor's have dandelions galore and not a one is to be found in my yard. Overall, what I am most impressed with is the personal touch they provide. If needed it is very easy to contact the owner, Sheldon, and ask any questions necessary. They keep you updated on schedules and exactly what they are going to be doing with your lawn, before they do it. I have never had a problem with them missing service and have even bought some extra services from them. I would not hesitate to go with them. They even offer a 100% money back guarantee if you are not satisfied, but I highly doubt you will need it.